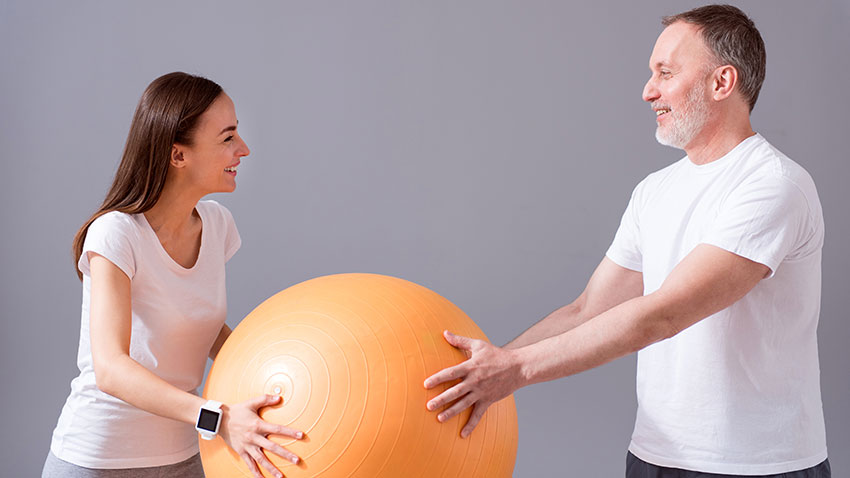 ---
Regaining your mobility is a major step in treating your injury, and that is why we offer active rehabilitation at Align Medical and Chiropractic. After finding the root / cause of your pain and stiffness, many of our chiropractic care and amniotic stem cell treatments are followed up by active rehab to begin gaining full range of motion once again.
What Is Active Rehab?
---
Active Rehabilitation helps our patients return to normal function after an injury by treating pain effectively. Our patients see the fastest results when they take advantage of our strengthening and Physical therapy programs available at Align Medical & Chiropracticflexibility exercises in combination with our medical treatments . Progressive exercises are implemented during your rehabilitation to ensure the injury is getting better.
Our active rehab program treats a wide variety of injuries related to strains, sprains, muscle, tendon, ligament and joint. Our patients save thousands of dollars and benefit from a better quality of life by avoiding surgery and prescription pain medication. Schedule your appointment today for your initial medical consultation.
Knee Pain
Shoulder Pain
Back Pain
Neck Pain
Joint Pain
How Does It Work?
---
Our Active Rehab takes a disciplinary approach in preventing, evaluating and treating injuries. Usually, the initial stages of the healing process includes proper diagnosis, reducing pain and reducing swelling.
Once the majority of the swelling has gone away, then your progressive reconditioning active rehab programs begins. Most of our exercises will be targeted to increase the mobility and flexibility of a targeted area. As the injury heals, we will implement exercises to increase strength.
Benefits Of Active Rehab
---
In conjunction with your medical treatments, our active rehab will allow you to return to the activities you love the most as quickly and safely as possible. Because of our medical equipment, we are able to offer state of the art medical services at our facility. What sets us apart is that we are personally committed to finding a healing strategy for our patients.
What Forms of Active Rehab Do We Practice?
---
Stretching
Mild Exercise
Tension Bands
Balance Exercises
Stop Suffering From Pain And Discomfort.
*New Patients Must Complete a Patient Intake Form Prior to Arriving at Their First Appointment